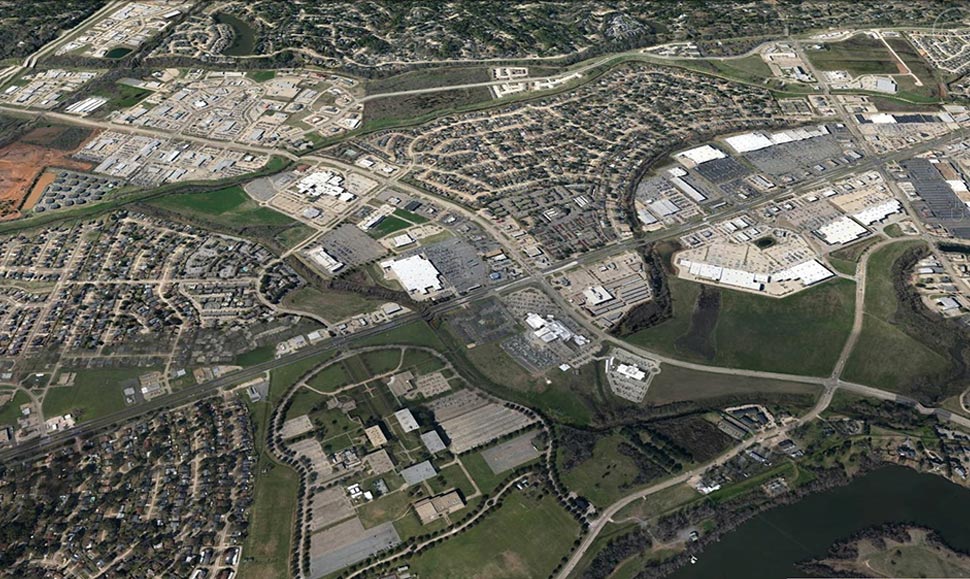 The Real Estate division began in the 1960's when Mr. Sklar and Mr. Crow bought the Dogwood Plantation land. Thier vision for what Shreveport could become met their determination to make it happen. Through careful planning and patience, they developed part of South Shreveport into what it is today.
The first major development was the appropriation of land to build Bert Kouns Industrial Loop which created accessibility to the area. Next, the men took the opportunity to bring higher education to Shreveport by donating land for Louisiana State University in Shreveport. The families have further developed the area with 2 hospitals, grocery stores, apartment complexes, a movie theatre, restaurants, retail and office spaces, banks, and gas stations.There is undeveloped land remaining for future development around Fern Avenue and Bert Kouns Industrial Loop as well as other parcels of land owned throughout North Louisiana and Arkansas.
The most recent development is The Boulders on Fern, a luxury apartment complex. The Boulders is a gated community with 222 apartments with cutting edge amenities and many with integrated garages. This luxury apartment community is conveniently located near many shops, hospitals and entertainment. The Boulders on Fern Apartment Homes opened in May of 2014.
Due to the success of The Boulders, the Family has partnered with Vintage Realty Co again. In 2017 Park Rowe Village Apartments will open near the Perkins Rowe shopping center in Baton Rouge, Louisiana. The community is expected to consist of 336 units in an upscale, urban setting.