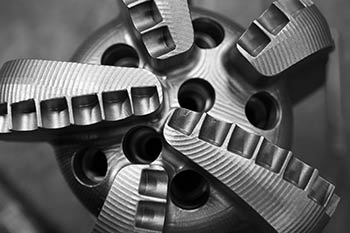 Since oil and gas exploration has inherent risk, Phillips Energy, Inc. began investing in royalty and pipeline assets as a way to diversify the Company's risk exposure. The first royalty fund investment was Rocket Oil & Gas Company, LP. This partnership began in the 1960's and continues today. Together with Rocket Oil & Gas, Phillips Energy invested in Columbine I, LP & Columbine II, LP. Both funds are comprised of overrides and royalty interests located in nineteen states and the Gulf of Mexico. Despite being over twenty years old, technology and new drilling has allowed these funds to continuously grow. Another legacy investment is Louis Rosen Company, LLC, a partnership that owns mineral acreage and timber land in Arkansas. In 2015 a new investment was made in Ensight IV Energy Management, LLC. Ensight will buy and lease producing and PUD properties in the Gulf Coast states.
Within the last ten years, the Company has refocused on increasing its involvement in royalty funds and added pipeline investments. Southland Champion Royalty Trust, which owns royalty interests in Nacogdoches, Texas, was the first new investment. Shortly after, the Company also invested in Noble Royalties, Inc., giving exposure to production from Oklahoma, Texas, and Wyoming. Recently investments were also made in the Addax Mineral Fund, LP and Axiom Minerals, LLC for exposure in specific shale plays and basins.
With the support of Encap Investments, LP and the Phillips Family, one of Fred Phillips' sons Christopher Phillips built a couple of significant royalty package of producing and non-producing assets across the United States. The Company now owns and manages its share of these assets.
Diversification into midstream pipelines was achieved through a significant holding in a MLP and an Encap Investments, LP Midstream Fund. Also, a direct investment was made into Orion Pipeline, which owns over 100 miles of pipeline in East Texas and gathers from over 350 wells moving over 25,000 MCF per day.