Oil & Gas Exploration Map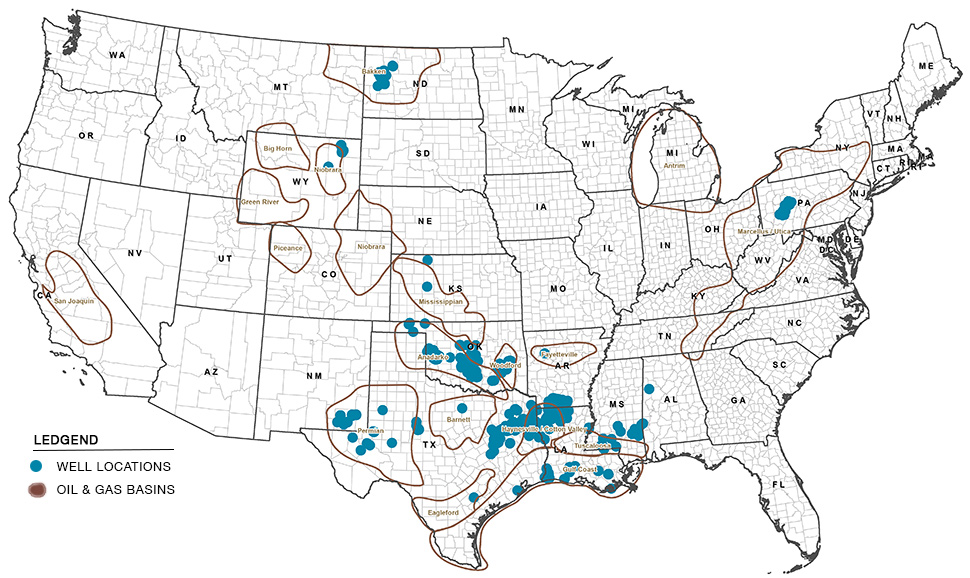 Phillips Energy, Inc. owns interests in oil and gas wells located throughout the United States. Phillips Energy's exploration and production activities center on the hydrocarbon-rich Lower Gulf Coast basins, primarily East Texas, North and South Louisiana, South Arkansas, Mississippi and South Alabama.
During the Great Depression Mr. Sklar was in the pipe salvage business. When operators could not afford the pipe, Mr. Sklar would trade pipe for interest in wells. Originally the Company was heavily focused in East Texas, South Arkansas and North Louisiana, as these areas were close to home and the geology was consistent. Throughout four generations of evolving leadership, Phillips Energy has expanded on the foundation of the company and has taken exploration and royalty deals across the United States. Recently the Company assembled 50,000 acres in South Alabama, shot 3D seismic and has begun a drilling program. Another drilling program commenced in 2014 on 60,000 acres assembled in South Louisiana. Phillips Energy is actively participating in other substantially large acreage blocks in various parts of the country and is actively generating and pursuing non-operating deals through strategic alliances in the oil and gas industry.