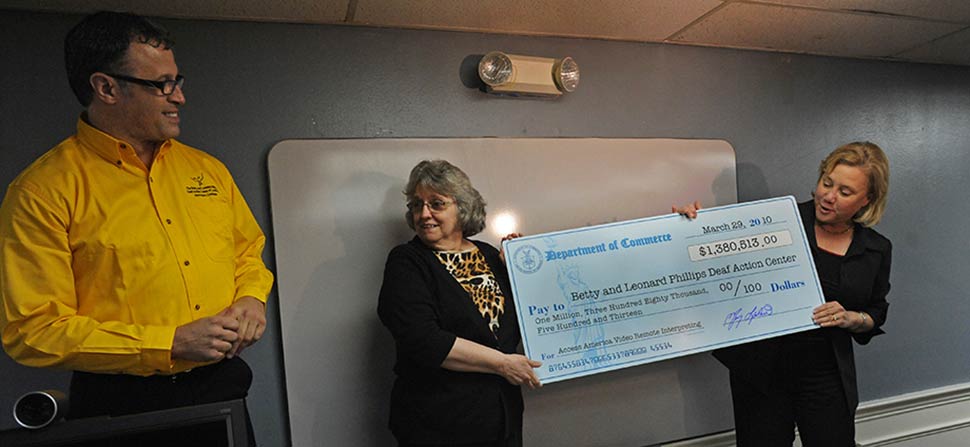 Leonard and Betty Phillips were well known and respected in the community not only for their business contributions, but for their philanthropic activities as well. They both spent much of their time giving back to the community.
One way they accomplished this was by creating The Leonard W. & Betty Phillips Foundation over fifty years ago. Leonard and Betty instilled the importance of philanthropy into their children as well. Their children, Fred Phillips and Sandra Kallenberg, have carried on the legacy of generosity through this Foundation, personal gifting, and dedicating their time to many different organizations. The third generation of the Phillips & Kallenbergs have also devoted their time to giving back through financial resources, board positions, and volunteering for many causes.
In 1982, the Family was instrumental in establishing The Deaf Action Center when they determined there was a need for deaf services in Northwest Louisiana. The Center's name was changed in 1985 in honor of its benefactors, Betty and Leonard Phillips, who, along with their families, provided the seed money to establish the Center. The Center is now housed in a 4,550 sq ft. facility designed and equipped for the special communication needs of this population. The Family continues to support The Betty and Leonard Phillips Deaf Action Center financially through the Foundation and personally as well as through board positions and fundraising efforts.
The Foundation has been instrumental in helping those in need all around the country. Many of these Non-Profit organizations have been receiving gifts from The Leonard W. & Betty Phillips Foundation for over many years.
A few of the projects that receive gifts are as follows: